Dansh exporters trading with Ukraine can once again obtain coverage for their businesses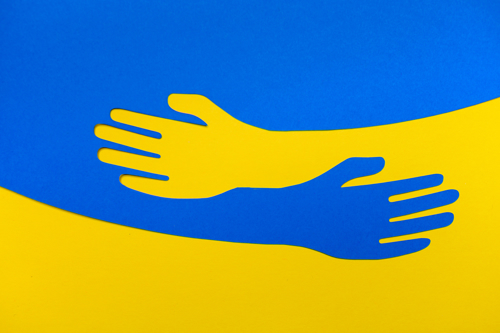 The Export and Investment Fund of Denmark (EIFO) has, in cooperation with Atradius, launched a new scheme where businesses can once again insure their trade with Ukraine.
Introduction of the scheme means that credit insurance companies can offer a larger coverage than they normally would. This helps to increase the market capacity, thereby allowing Danish export companies to cover a larger share of their turnover which will benefit Ukraine as well.
"We are very pleased with the establishment of the new reinsurance scheme in relation to Ukraine, and we highly appreciate our good working relationship with the credit insurance companies. Despite the gloomy background, we are pleased to be able to support Ukraine like this", says Michael Zöllner,
Chief Commercial Officer SME at EIFO.
"This is a really positive development as the scheme allows EIFO to help cover part of the companies´ risks on export orders with a short credit period. This will allow the companies to offer higher coverage than they normally would", says Michael Zöllner.
Short term basic has a credit period of up to 180 days with EIFO covering 85 per cent, whereas the customer assumes a 15 per cent deductible, hereby indemnifying the reinsurance companies. The scheme is a so-called revolving scheme for ongoing trade. The total credit framework is DKK 50 million.

Great export potential
So far, the capacity is limited as in Atradius Danmark's case, the capacity is initially reserved for existing customers with an ongoing trade with Ukraine. However, the managing director of Atradius Danmark still sees a significant potential for Danish companies who wish to increase trade with Ukraine already before the end of the war:
"It is good with military support and the large reconstruction initiatives; however, it is also important that we start backing towards normalisation where we can facilitate the day-to-day trade with Ukraine as this helps to promote Ukraine's growth and development in the long run", he says.
According to Oleksandr Utochkin, Atradius' Ukrainian Chief of Credit, this scheme is a much-valued opportunity to Ukrainian companies who have requested the option of trading based on credit with EU countries since the beginning of the war.
"There is a great demand for everything from groceries to advanced agricultural systems in Ukraine at the moment, however, many Ukranian companies are limited by the lack of funds and are therefore unable to ensure sufficient import to meet their demands. Trade based on credit results in extra liquidity which allows Ukrainian companies to order more goods", says Oleksandr Utochkin.
The scheme has come into effect on 1 September 2023 as agreement has been entered with Atradius. Coface and Euler Hermes (Allianz) will subsequently enter into the agreement.